Phonostalgia presents...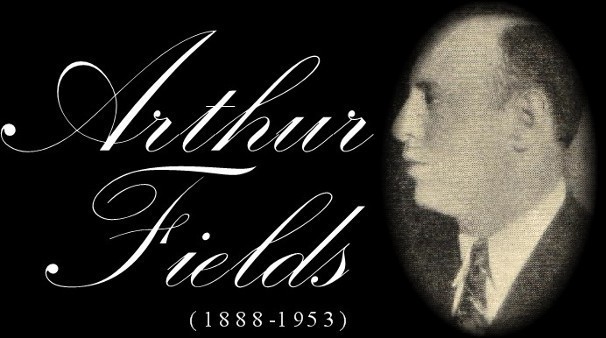 COVA RECORDING CORPORATION
Q-R-S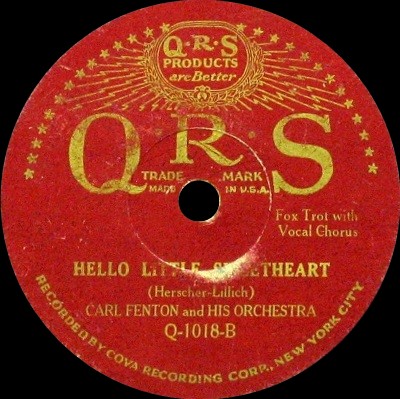 Ryan Barna Collection
Last modified: April 17, 2011
This discography covers Fields' recordings for the short-lived Cova Recording Corporation, all of which were released on the rare Q-R-S label. Only three discs (five sides) have been verified. If you are aware of any others, please let me know.
Probably Rubie Greenberg and his Orchestra (as "Carl Fenton and his Orchestra"); vocal refrain by Arthur Fields (uncredited).
Hello Little Sweetheart—Fox Trot
(Herscher; Lillich)
no matrix Q-R-S Q-1018

New York, NY: ca. March 1930

Arthur Fields (as "Hy Powers"). Novelty acc.
The Hanging of Eva Duggan
(words and music by Arthur Fields and Fred Hall)
no matrix Q-R-S Q-1033

Arthur Fields (as "Hy Powers"). Novelty acc.
Pappy's Buried on the Hill
(words and music by Arthur Fields and Fred Hall)
no matrix Q-R-S Q-1033

Arthur Fields. Novelty acc.
The Story of the Gambler
(words and music by Arthur Fields and Fred Hall)
no matrix Q-R-S Q-1034

Arthur Fields. Novelty acc.
The Warden's Secret
(words and music by Arthur Fields and Fred Hall)
no matrix Q-R-S Q-1034
© 2008-2010 Phonostalgia