Phonostalgia presents...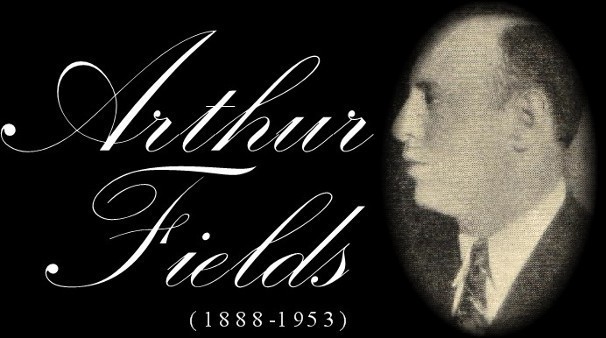 CLARION RECORD COMPANY
Cardinal/Clarion/Cleartone/Melva/Royal

Ryan Barna Collection
Last modified: November 14, 2010
This discography covers the recordings Fields made for the short-lived Clarion Record Company in 1921. Clarion released their recordings on several labels, including Cardinal, Cleartone, Melva, Phantasie Concert, and Royal. Many of the artists (including Fields) were released under pseudonyms. Due to the obscurity of such releases, this discography is highly incomplete. If you have any of these, please contact me.
Arthur Fields. Orch. acc.
How Is It by You? By Me It's Fine
matrix? Clarion 3015

New York, NY: ca. July 1921
Arthur Fields. Orch. acc.
Stand Up and Sing for Your Father an Old Time Tune
(words and music by Henry Burr and Ray Perkins)
C-703-2 Cardinal 2049 (released November 1921); Clarion 3004 (released October 1921)
Same date?
Arthur Fields. Orch. acc.
Sunnyside Sal
(words and music by James Kendis and James Brockman)
C-704-2 Cardinal 2048 (released November 1921); Clarion 3004 (released October 1921)

New York, NY: ca. August 1921
Arthur Fields. Orch. acc.
Ma! (He's Making Eyes at Me)
(words by Sidney Clare; music by Con Conrad)
C-749-2 Cardinal 2051 (released November 1921); Clarion 3008 (released November 1921)

New York, NY: ca. September 1921
Arthur Fields. Acc. by The Merry Melody Men.
Figaro
(Lee David)
C-756-2 Cardinal 2066 (released December 1921); Melva 8018 (as "Jack Martin")
Same date?
Arthur Fields. Orch. acc.
Bimini Bay
(words by Gus Kahn and Raymond B. Egan; music by Richard A. Whiting)
C-757-2 Cardinal 2065 (released December 1921); Royal 10127 (as "Edward Fielding")
Same date?
Charles Harrison and Arthur Fields. Orch. acc.
Mandy 'n' Me
(words by Bert Kalmar; music by Con Conrad and Otto Motzan)
C-758-1, -2 Cardinal 2065 (released December 1921); Clarion 3011; Cleartone P-101

New York, NY: ca. October 1921
Frisco Syncopators; vocal refrain by Arthur Fields.
Tuck Me to Sleep in My Old 'Tucky Home—Fox Trot
(words by Joe Young and Sam M. Lewis; music by George W. Meyer)
C-777-2 Cardinal 2075 (released January 1922); Clarion 1120; Cleartone P-112
© 2008-2010 Phonostalgia